SPAC IPOs & Solo Capitalism
SPACs are perfect for startups looking for public capital. That makes them perfect for tech companies that aren't yet profitable, but show promise. Let's explore how to use them for investment goals.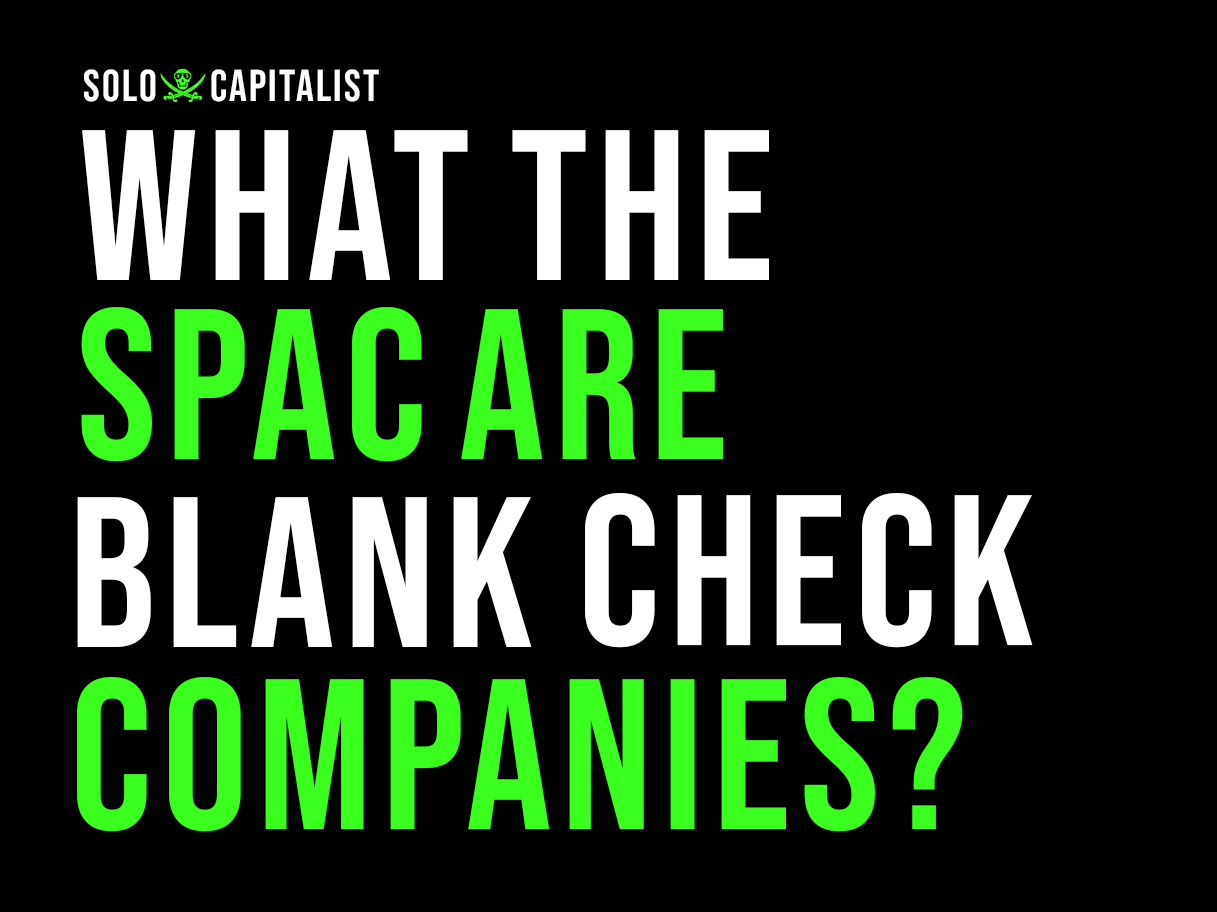 SPAC IPOs
/ Blank Check Companies — 🔥 HOTTEST INVESTMENT IN 2020 🔥
but . . . why?
What is so potent about this financial instrument is that it has caused some of the most eye-watering massive gains in a market that is already saturated with them?
Oh, and if you have no idea what I'm talking about, no worries.
I'll explain it simply.
---
What Are SPACs?
The simplest way to think about SPACs — otherwise known as SPAC IPOs, IPO 2.0, or Blank Check Companies — is just that they're a way to do an IPO (Initial Public Offering) that is faster, cheaper, and subjectively 'better' for retail investors vs. the Traditional IPO.
Essentially, where the Traditional IPO is like the boring and bloated American-style pale lager beer, SPAC IPOs are more like a light beer or a seltzer — refreshing with a clean, crisp taste, and fast finish.
So, whenever SPACs come up, just think of this guy and you'll have an easier time: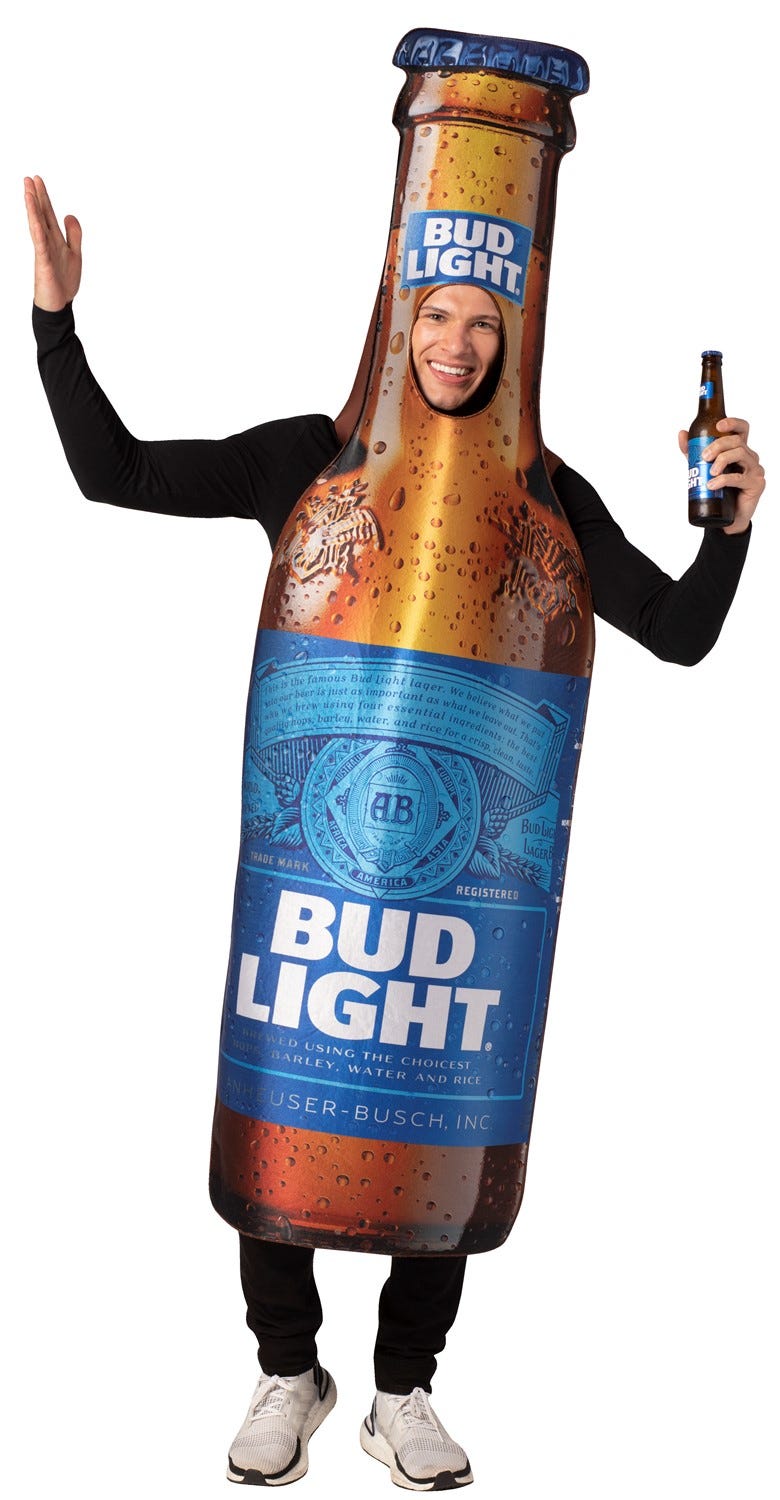 Silly metaphors aside, what's important about SPACs is that they're the perfect match for startups looking for public capital.
That makes them perfect for tech companies that aren't yet profitable, which would prevent them from doing a traditional IPO for years until they had a solid P/E history to demonstrate, but show promise worthy of accelerated backing.
Namely, they're developing a new product in an industry that is likely to be the "next big thing" in a few years . . . wouldn't they want every opportunity to get into that market first through expanded access to capital now with a SPAC vs. later with a Traditional IPO, and wouldn't you want every opportunity to help them get there? . . . and as a reward for that risk, to be able to invest in them first?
Wouldn't you want to invest in the next Tesla or next Exxon or next Apple now vs. having to wait to buy in with the rest of the investing herd when the NYSE opening bell rings on IPO day? Even if it means taking a risk on a startup that is years away from being production-ready?
I know how I'd answer.
When it comes down to it, we are increasingly compelled to take more risk as the market moves away from fundamentals towards speculation/hype dictating price, as cheap capital from the Fed floods the system, and as the notion of "safe" and "stable" returns becomes less fact and more fantasy.
As solo-capitalists, we need to seek out our own fate, fortunes, and financial freedom . . . because it won't be given to us. We need to take risks before our opportunity is taken away.
Like I said in my article about How To Discover the Next Big Disruptor:
You don't get rich by investing at the top of the innovation adoption bell curve; that's how you stay rich.
Let's add another adage to that:
If necessity is the mother of invention, then opportunity is the father.
Hence, the SPAC is born.
SPAC IPOs & Solo Capitalism
2020 has obviously been a year of change.
We are living through a time of great transition. These trends will lead to the creation of a new type of investor — the solo-capitalist. These trends include:
A transition away from institutions

Increased need for individual identity

Decreased friction for audience building

Greater focus on a decentralized investor base

Increasing desire for removal of communication middlemen

A rise in solo-capitalist tools & platforms
In effect, this democratization of capital formation (i.e., raising funds for a startup) has been accelerated as companies looking for backing are increasingly tired of the dog-and-pony show required by VC firms for private backing or banks / underwriters for public IPO listing.
Instead, the power of going directly to investors is being put on display more and more.
If you'd like to learn more about SPACs, killer trading strategies, and building a system for consistent profit, check out our site to get free access to some of our best courses, such as the 'Trading The Next Big Thing: Secrets To SPAC Gains' course and 'The Wheel: Passive Income Through Trading' course.
See you there!
Cheers,
Solo